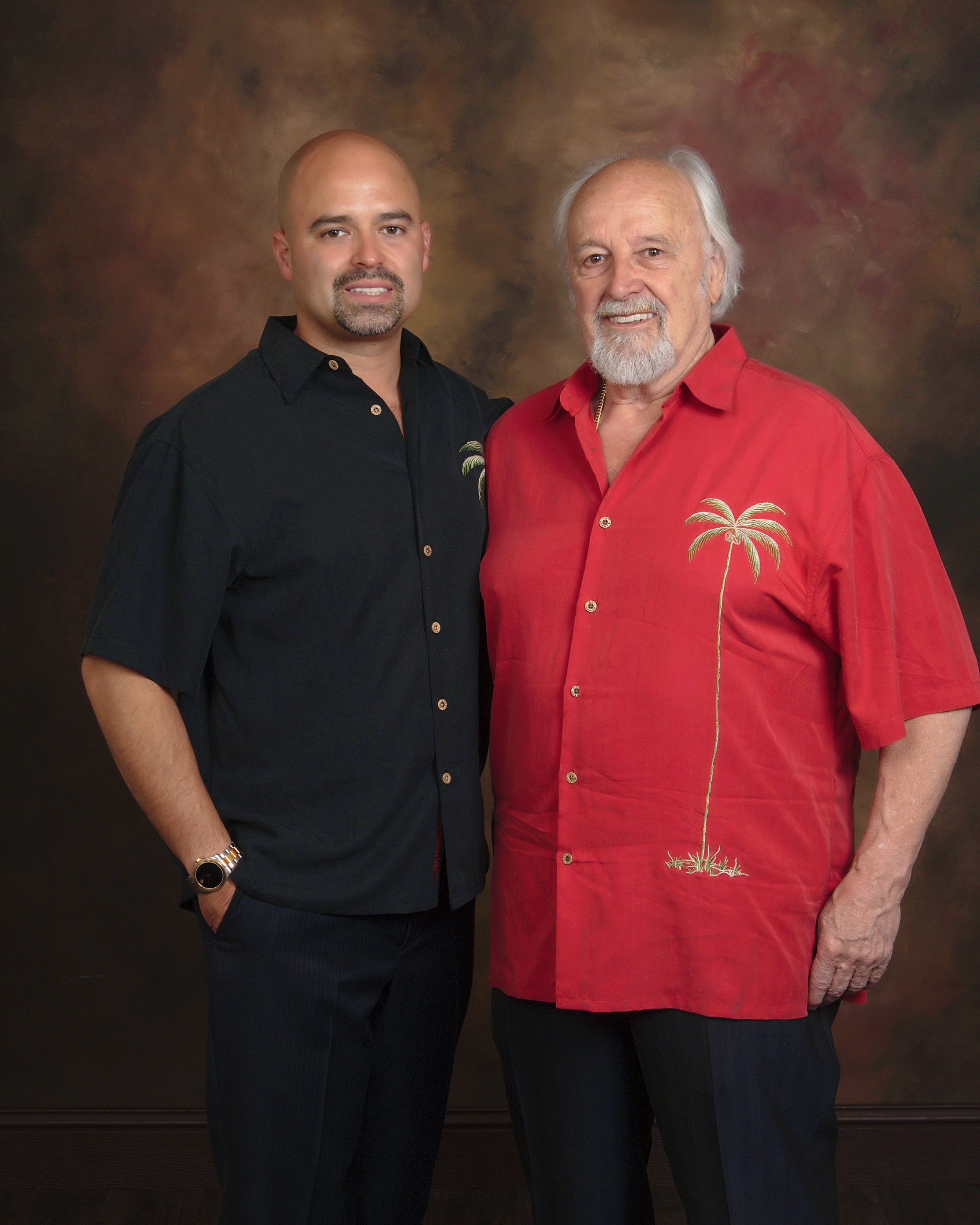 Mission Statement
Our mission is to provide "solutions" for our clients' financial needs. We are committed to providing better, more innovative ways of helping to protect you and your family's financial security.
It's a responsibility we confidently embrace. With a wide range of flexible and highly differentiated products, we provide peace of mind to our clients and their families and businesses.
History
The Greiner Organization starts with Perry L. Greiner. Perry got his start in the Life Insurance business in 1961, his career as a Life Insurance Agent really started to grow when he was with Lincoln National. There he was the number one producing agent in the San Jose, California office. Here, Perry learned about life insurance, estate analysis, and helping people.
Perry realized he could help more people by offering them more solutions and with a greater level of service by being independent. So after being the number one agent for over 10 years with Lincoln National, Perry set out on his own, and founded the Greiner Organization in 1975.
Within just a few years Perry had over a thousand clients and over 10 Million in enforced life insurance premium. During this time Perry started to bring in other agents in the life insurance business and mentor them.
Later, Matthew Lee Greiner would join the family business. Like his father, he first started on the life insurance side and got his license in 2004 in California. After being in the Banking Financial sector for 6+ years he decided to fully dedicate himself to serving the individual consumer and became a Financial Advisor with Edward Jones in 2010. This venture started here in Reno, Nevada.
After being with Edward Jones, and realizing he could do more good for his clients by being independent. He ventured away in 2013 and went to work with his father, Perry. At this time the Greiner Organization would change its name to the Greiner Group.
Today, the Greiner Group is a Full-Service independent financial organization.
Perry L. Greiner
Founder
Work Experience
Insurance Agent
San Jose, CA
Reno/Sparks, NV
1961 to Present
American General
Top 10 Producer / President's Cabinet
1988 to July 1997
US Life
Number 1 Producer
1974 to 1997
US Navy
Stationed in Japan, and Moffet Field, CA
1955 to 1961
Education
The American College - September 1972
Chartered Life Underwriter® (CLU®)
The Chartered Life Underwriter® (CLU®) is the world's most respected designation of insurance expertise, helping you gain a significant advantage in a competitive market. This prestigious course of study helps advance your career by providing in-depth knowledge on the insurance needs of individuals, business owners and professional clients.
Personal Accomplishments
Traveled the world and seen many exotic and culturally rich place.  A few destinations that were notable: Japan, Philippines, England, Tanzania, Ireland and many more.  I also enjoy traveling here in the USA and seeing our great cities and rugged country.  When traveling I enjoy fishing with my family.  One great trip was to Alaska, where I and my family caught many giant Alaskan Halibut.
Family
Son is following in his footsteps and working in the insurance industry helping people make smart decisions with their money.
Include a short bio with an interesting fact about the person.
Matthew Lee Greiner
Financial Advisor
Work Experience
Financial Advisor
Reno/Sparks, NV
January 2010 to Present
Assistant Controller/Head FP&A
Santa Cruz Community Credit Union,
Santa Cruz, CA ($84M+ financial institution)
August 2007 to July 2009
Senior Financial Analyst
KeyPoint Credit Union, Santa Clara, CA ($850M+ financial institution)
January 2006 to August 2007
Education
B.S. Business Administration: Finance
San Jose State University, San Jose, CA - May 2004
Educated in finance, with emphasis on fundamental analysis for marketable securities
Community Involvement
Volunteer with Local Boy Scout Troop
Area Director for Toastmasters International
Airman for the Nevada Air National Guard
Personal Accomplishments
Climbed Eichorn Pinnacle in Yosemite National Park.
Family
Father is a 'Top 10 Producer' for several Life Insurance Companies. With 40+ years of experience in the estate analysis business.
Next Steps...
Call to learn more about what the Greiner Group can do to help you.  Ask for your FREE CONSULTATION.